Japanese confectionery arts made from edible ingredients.
About "K.Minamoto"
WAGASHI is a symbol of traditional Japanese culture and we believe it makes people feel happy and at peace. We have been protecting the tradition but at the same have been trying to make something new to meet people's changing needs. We keep opening up the possibilities of WAGASHI and continue producing the best delicious and quality products across borders and generations for customer satisfaction.
Representative Confectionery
We are making confectioneries with fruit in season. Our representative "Natural Series" products are made so the appearance, shape and flavor of the fruit can be enjoyed as close as possible to its natural looks and taste. We apply our skills to make the most of the rich flavor of the fruit in order to create beautiful confectioneries.
HANAOUTO

A whole cherry in jelly.

RIKUNO HOUJU

Muscat of Alexandria grape covered with soft rice cake. (Not available at US stores)

SUIKANSHUKU

The rich taste of amber dried persimmon filled with sweet white bean paste.

GOZENGURI

A chestnut covered with chestnut flavored white bean paste and soft rice cake with chestnuts sprinkles.
Factory
All products are manufactured in our own factories in Japan and then shipped to our stores in the world. We are working on daily improvements on safety and technology so that we can continue to provide our customers with the best quality products. We keep doing our best for customer satisfaction.
Farm
We established Minamoto Kitchoan Farm in 2013 to grow Muscat of Alexandria grapes which are used for RIKUNOHOUJU, our No1 best seller in Japan. We think that taking part in growing ingredients is important to maintain the quality of our products and to ensure a stable supply.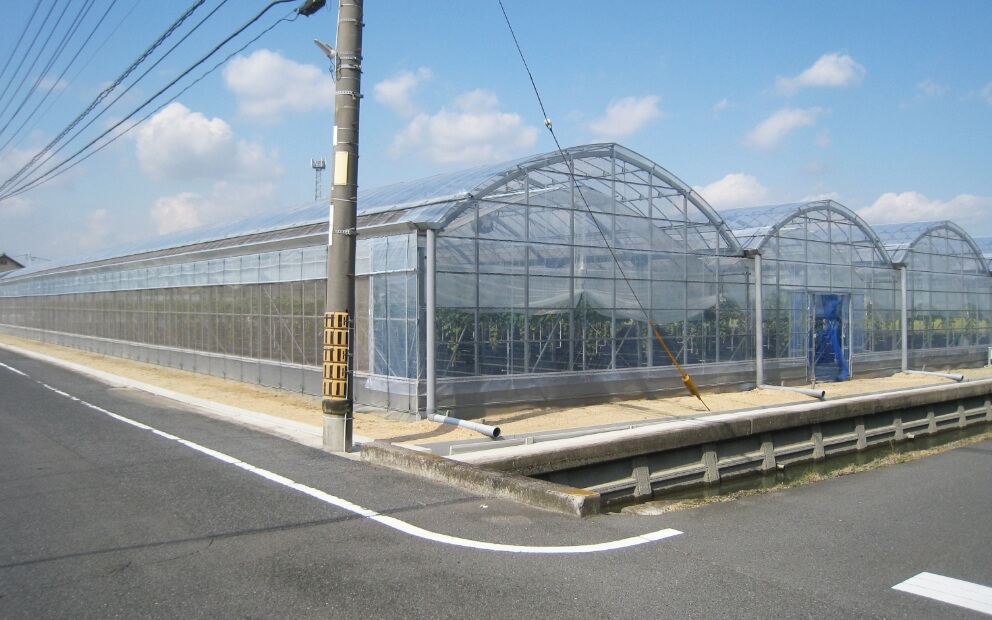 Minamoto Kitchoan Farm
Muscat of Alexandria grape
Japanese confectionery arts
Beauty is also what attracts people to Japanese confectionery. We have a team of craftsman working on creation of Japanese confectionery arts. These are made from edible ingredients such as sugar, white bean and rice and mostly depict the four seasons or beauty of nature. It is said that the origin of confectionery arts is from the confectionery offered to women's quarters of a castle during the Edo era (1603-1867).
Flagship store
Our flagship store is located in Tokyo's Ginza area. The first floor is the retail space for Souke Minamoto Kitchoan and the second to fifth are café space for Café Restaurant K. Minamoto offering food and desserts with seasonal fruit. We are delivering new types of confectionery with fruit in Ginza where the long tradition and cutting-edge trends exist.